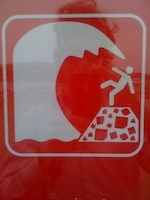 The following open source abbreviations appear within TheSusie Books: 0 1 2 3 4 5 6 7 8 9 A B C D E F G H I J K L M N O P Q R S T U V W X Y Z AE AG AJC AO ATL AW BC BF BO BP BSB BSO BW CA CB CC CF CFA C G CM CS CT DB DF DK DM DT DU DTPA DWP EC FB FCCA FM FOE GEB GB GG GS HD HK HLO HP HRC HU IC JB JDU JD JE JG JH JK JMI JMII JMIII JMK JN JT JR LAX LI LS LT KS MA MAGA MB MC MDS MG MIA ML MM MR MS NG OG OR PG PM PS PT RA RC RR RS RW SA SB SH SF SFO SJP SM SP SS TC TCP TED TP TI TOS TS TSN TWD TYP UC VS WB WC WG WT YC YU
Copyright (c) 2023 Todd Perry

Permission is hereby granted, free of charge, to any person obtaining a copy of this software and associated documentation files (the "Software"), to deal in the Software without restriction, including without limitation the rights to use, copy, modify, merge, publish, distribute, sublicense, and/or sell copies of the Software, and to permit persons to whom the Software is furnished to do so, subject to the following conditions:

The above copyright notice and this permission notice shall be included in all copies or substantial portions of the Software.

THE SOFTWARE IS PROVIDED "AS IS", WITHOUT WARRANTY OF ANY KIND, EXPRESS OR IMPLIED, INCLUDING BUT NOT LIMITED TO THE WARRANTIES OF MERCHANTABILITY, FITNESS FOR A PARTICULAR PURPOSE AND NONINFRINGEMENT. IN NO EVENT SHALL THE AUTHORS OR COPYRIGHT HOLDERS BE LIABLE FOR ANY CLAIM, DAMAGES OR OTHER LIABILITY, WHETHER IN AN ACTION OF CONTRACT, TORT OR OTHERWISE, ARISING FROM, OUT OF OR IN CONNECTION WITH THE SOFTWARE OR THE USE OR OTHER DEALINGS IN THE SOFTWARE.